N8310 Supercapacitor Self-discharge Tester
N8310 is an analysis and diagnostic instrument specially developed by NGI for supercapacitor self-discharge test. N8310 consists of three parts: test instrument, application software and test fixture. It can test the self-discharge parameters of various types of supercapacitors under the set voltage. N8310 can be widely used in the R&D, production and quality inspection of supercapacitors, with the advantages of high cost performance, compact size and high accuracy.
N8310 uses a standard 19-inch chassis with 2U height, which is convenient for integration into automation test platforms for R&D and production, and can also be used separately.

Data Sheet

User Manual

Product Video

Inquiry
■ Voltage range: 0-6V
■ Resolution up to 24 bits, accuracy up to 0.02%
■ Charging current up to 1A, meeting the speed requirement of most supercapacitors
■ Single device with up to 24 channels
■ Communication interface: LAN/RS485
■ Data export and analysis
Self-discharge test
N8310 can provide multi-channel self-discharge parameter test function. Based on programmable CV/CC output capability and high-precision voltage acquisition capability, N8310 allows users to set parameters such as voltage, current, time, and sampling interval. The test results can be stored in database and exported in the formats of EXCEL and JPG.
Test fixture
Considering the test application scenarios of different scales, NGI provides two types of test fixture: Kelvin clamp and 12-channel special fixture. Both test fixtures support four-wire connection.
Application software
1) N8310 software adopts a platform design, which allows the users to customize the test process according to their requirements.
2) Office-like interface, independent display of each channel, supporting voltage and current waveform generation, and result display in tabular form make this professional software multifunctional and easy-to-use.
3) N8310 software supports data search, data import & export, and Excel report generation.
■ R&D, production and QC of supercapacitor
■ Supercapacitor material research
■ Other related fields of supercapacitor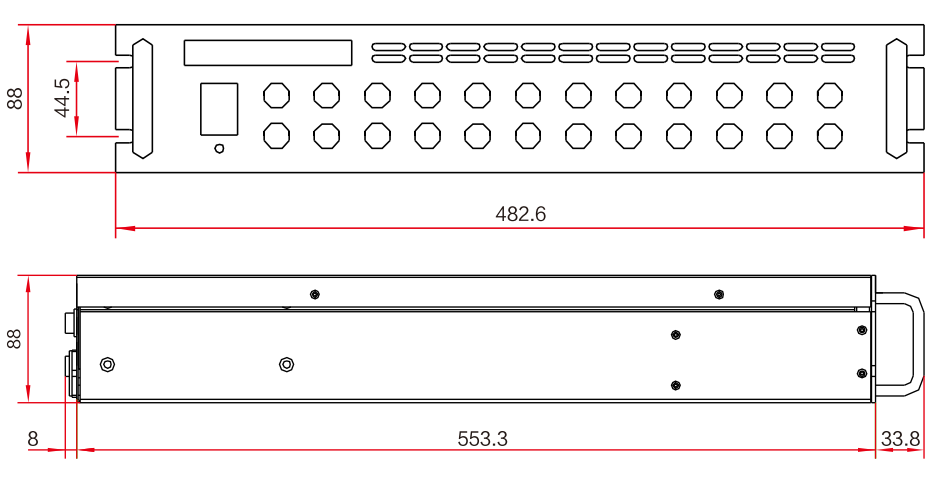 Standard & Optional Accessories