N62400 Series Low Voltage High Current DC Electronic Load
N62400 series is developed based on NGI's years of experience in testing for fuel cell. It is with high accuracy, high reliability and high cost-effective. N62400 series is with high power density and elegant appearance, which is available for benchtop use or installation in 19 inch cabinet.

Data Sheet

User Manual

Product Video

Inquiry
■ Min. operating voltage as low as 0.2V for full current 1200A
■ Stable and reliable CR/CP function supported by hardware
■ Powerful charging & discharging control function in parallel mode, convenient for fuel cell test
■ Built-in ESR test function ( Optional)
■ Up to 20KHz dynamic test performance, editable rising and falling slew rate
■ Remote/local sense
■ Power-off memory function
■ Programmable sequence testing function(SEQ), up to 100 groups sequence files, up to 50 steps per file
■ Built-in auto test function, one-button operation for complex test tasks
■ Analog programming interface(APG), current monitoring interface, remote/local trigger function to realize complex function control and monitoring
■ Standard 19-inch 3U, available for cabinet installation
■ Short-circuit simulation
■ LCD screen for information display
Settable Von/Voff
The Von latch function has two modes to meet your various test needs : enabled and disabled.
■ Fuel cell test

■ Other low voltage & high current applications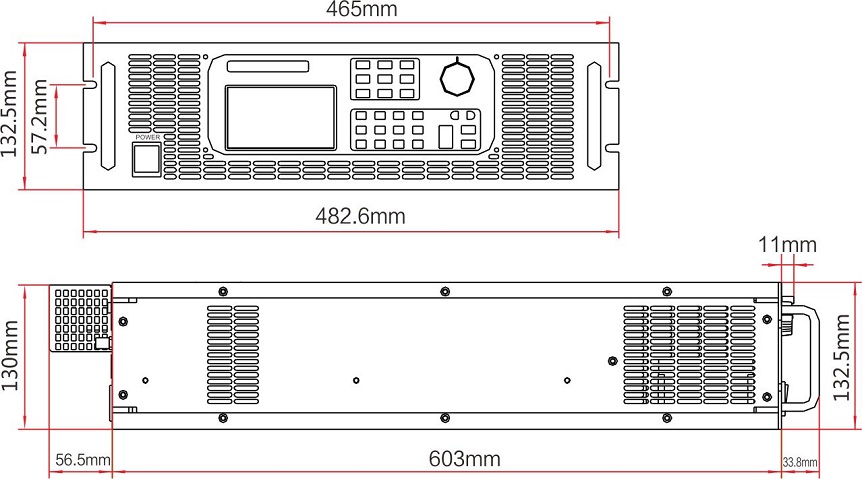 Standard & Optional Accessories