Current Location:
Battery Simulator Application in BMS Test
Battery Simulator Application in BMS Test
December 17, 2020
As an electronic component for real-time monitoring, active balancing, and intelligent charge and discharge, battery management system (BMS) plays an important role in ensuring battery safety, prolonging life, estimating remaining power, and is an indispensable part of power and energy storage battery packs.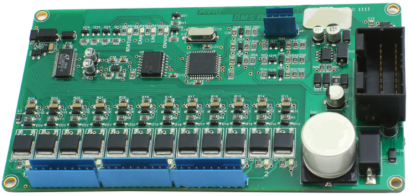 Let's take the lithium battery for example. The battery must cooperate with charge and discharge management system (BMS) to ensure normal operation and characteristics. It is complicated to simulate the battery characteristics and evaluate BMS performance. However, if the functions of power output and absorption are integrated into a standalone instrument, the complexity of using separate DC power supply and electronic load to configure power output and absorption can be reduced greatly. After integrating these functions, it can work under closed-loop control to provide a perfect, non-transient switch between output and absorption, and realize seamless switch of power and load. In order to meet the present dual-quadrant and industry test application requirements, NGI developed N8358 high-accuracy eight-channel programmable battery simulator.
N8358 is a programmable battery simulator with low power, high accuracy and multi-channel. By adopting dual-quadrant design, the current can be charged and discharged, which can satisfy the needs of BMS test.

N8358 standalone can provide 8-channel battery cell simulation, with fast communication response and built-in fault simulation. Bidirectional current flow can be used to test BMS active balancing. The high-accuracy current acquisition enables N8358 to test the static power consumption of the BMS acquisition circuit. All these features make N8358 an ideal selection for BMS test.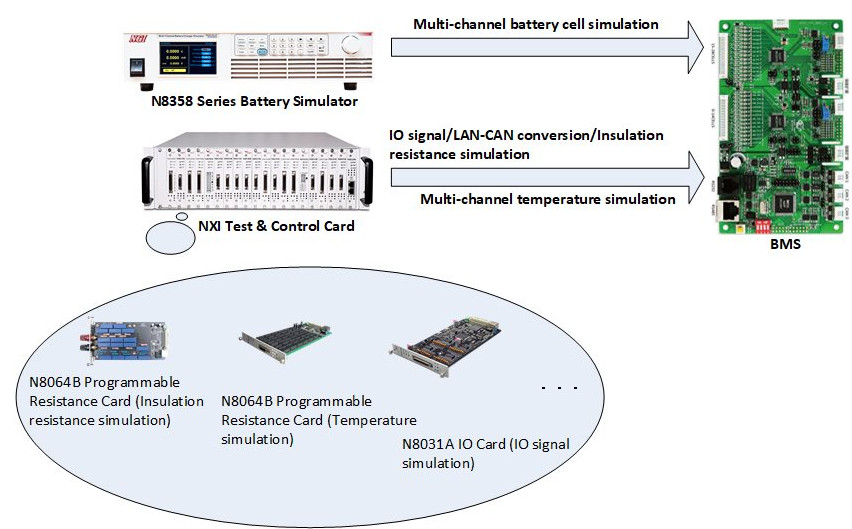 Test Items
1) Battery cell voltage acquisition accuracy test
2) Battery protection parameter test
3) Battery balancing test
4) Static power consumption test of BMS acquisition circuit
5) Battery fault simulation
By bidirectional design, current input and output directions of each channel can be respectively controlled. Users can customize the battery charge and discharge model, which fully meets the requirements of BMS active balancing test.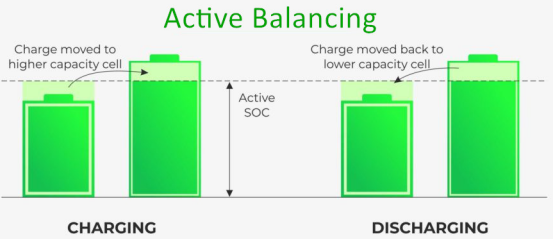 N8358 has high current accuracy, up to 1μA. N8358's high measurement accuracy can accurately judge the voltage and current acquisition accuracy of measured BMS. The voltage collected by N8358 can be compared with the battery cell voltage detected by BMS to obtain voltage acquisition accuracy of BMS. NGI can provide a complete BMS test system with battery simulator, DC electronic load, temperature simulation card and high voltage programmable DC power supply.


-->